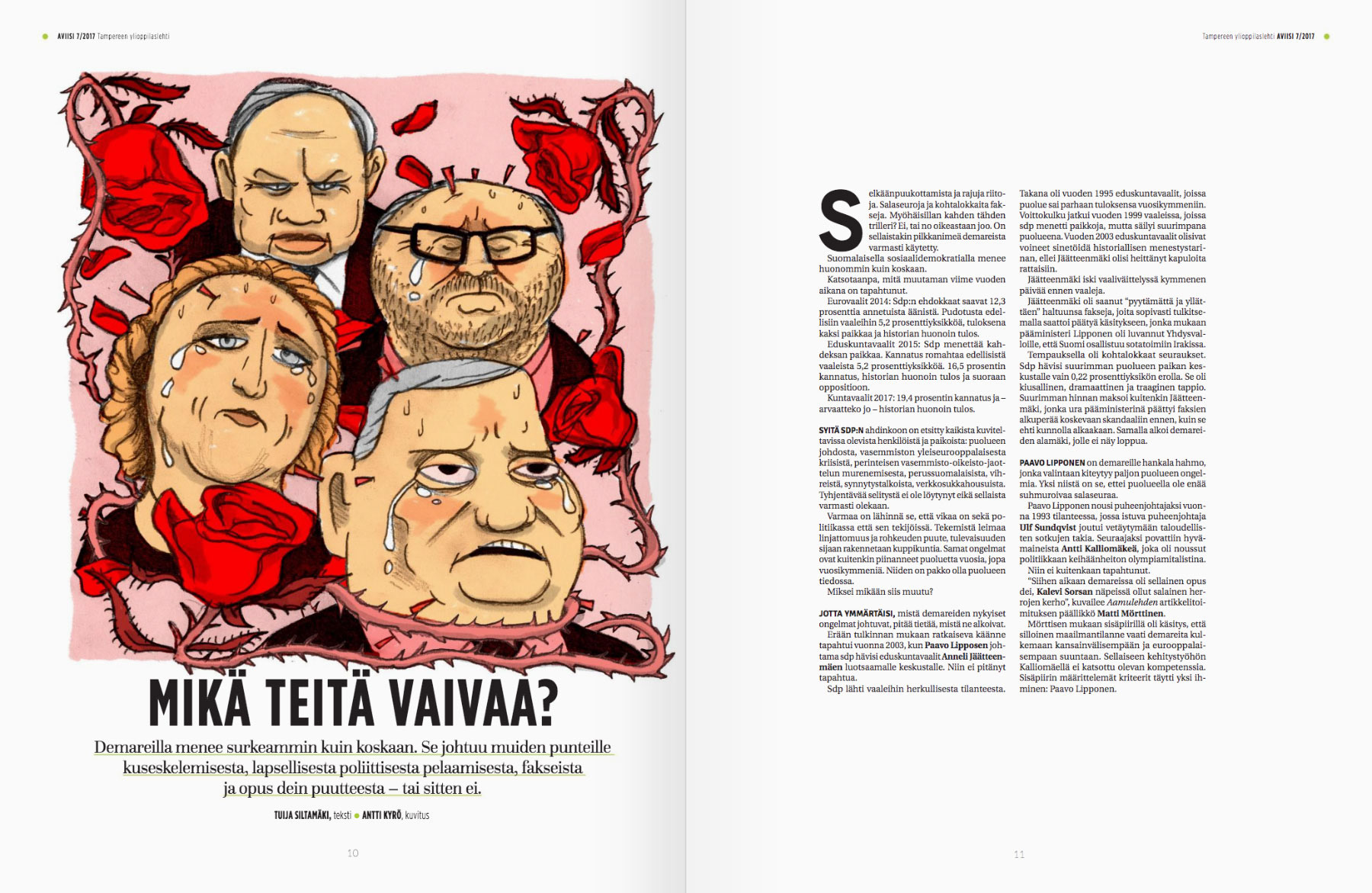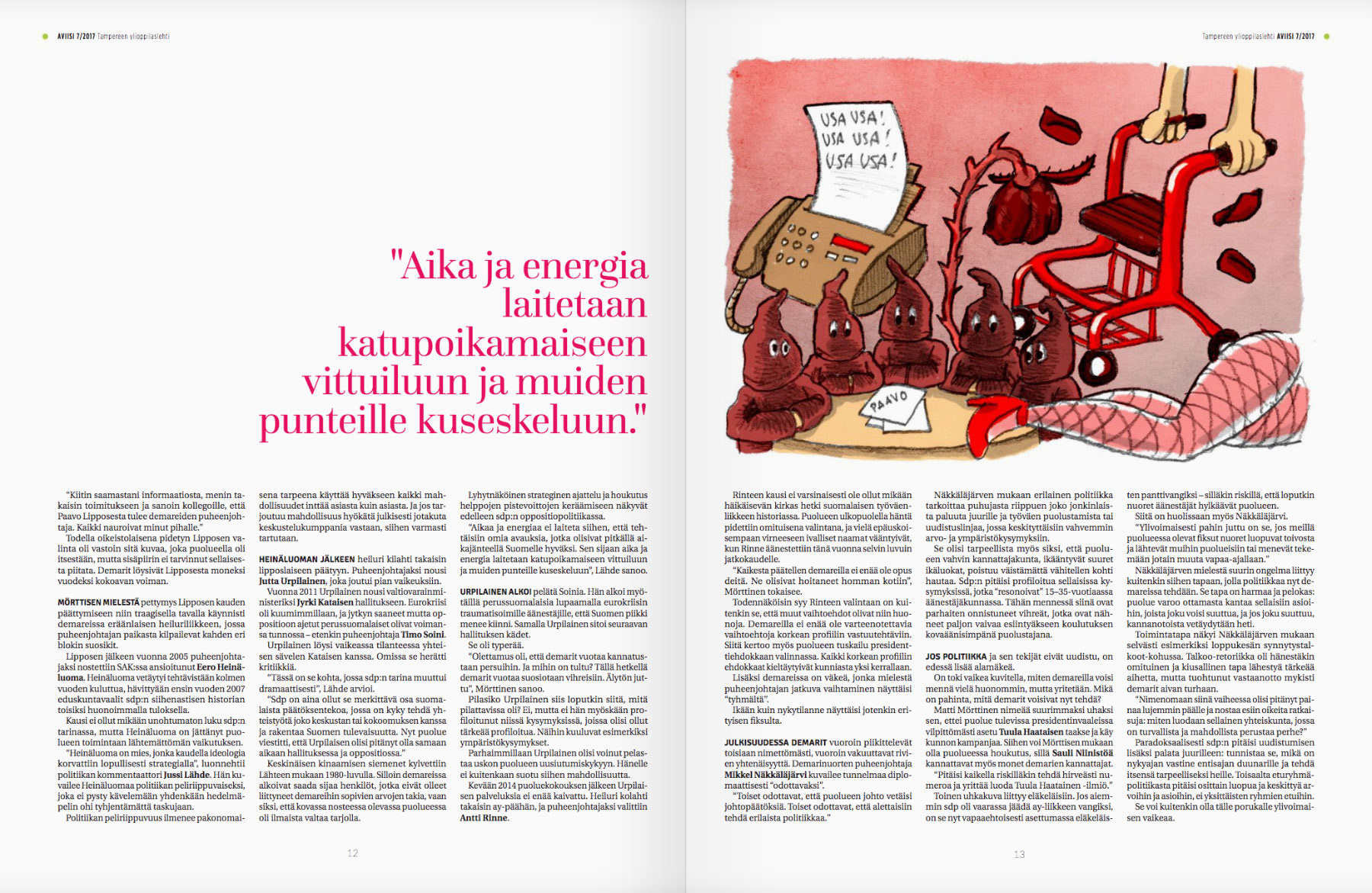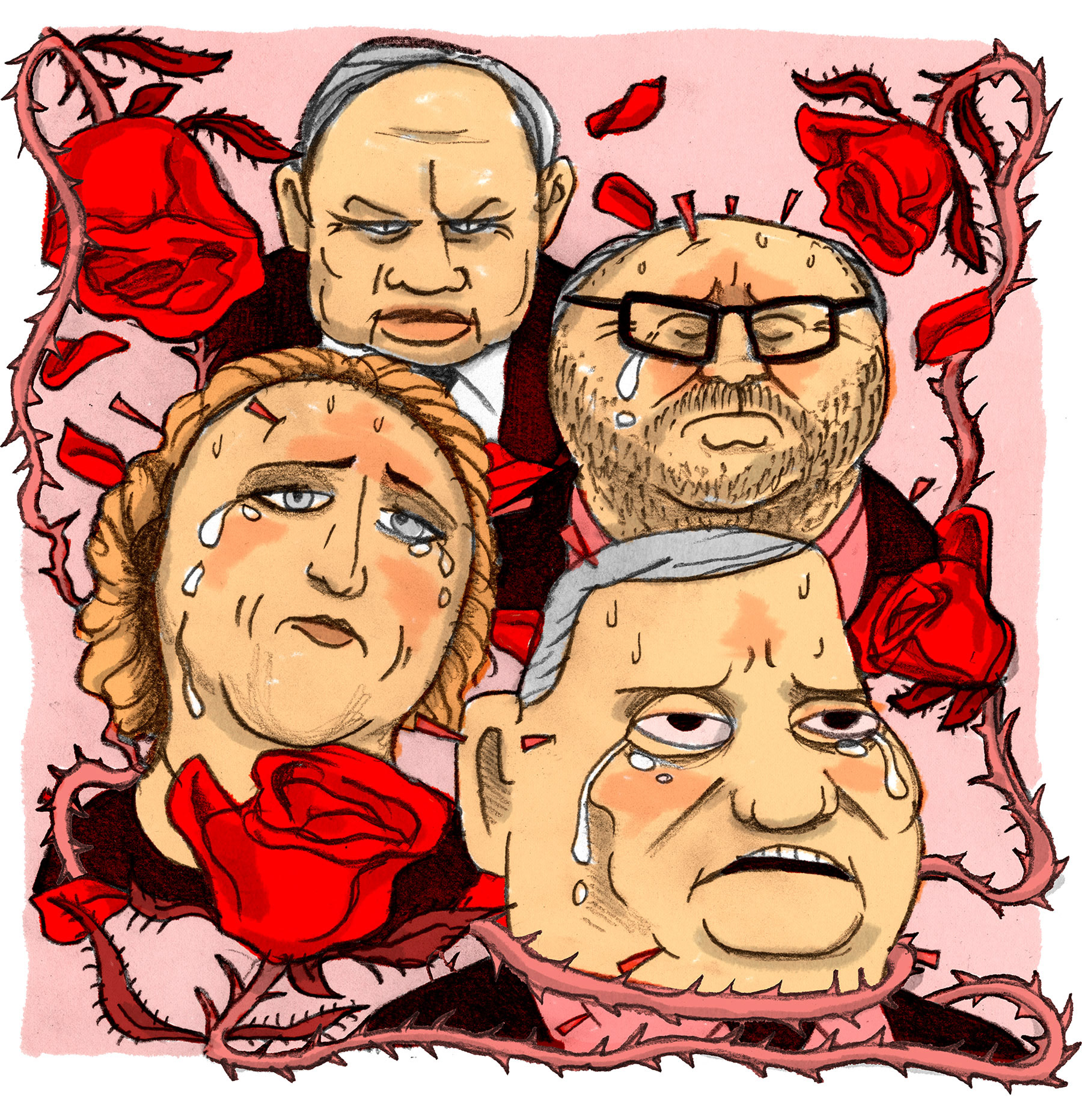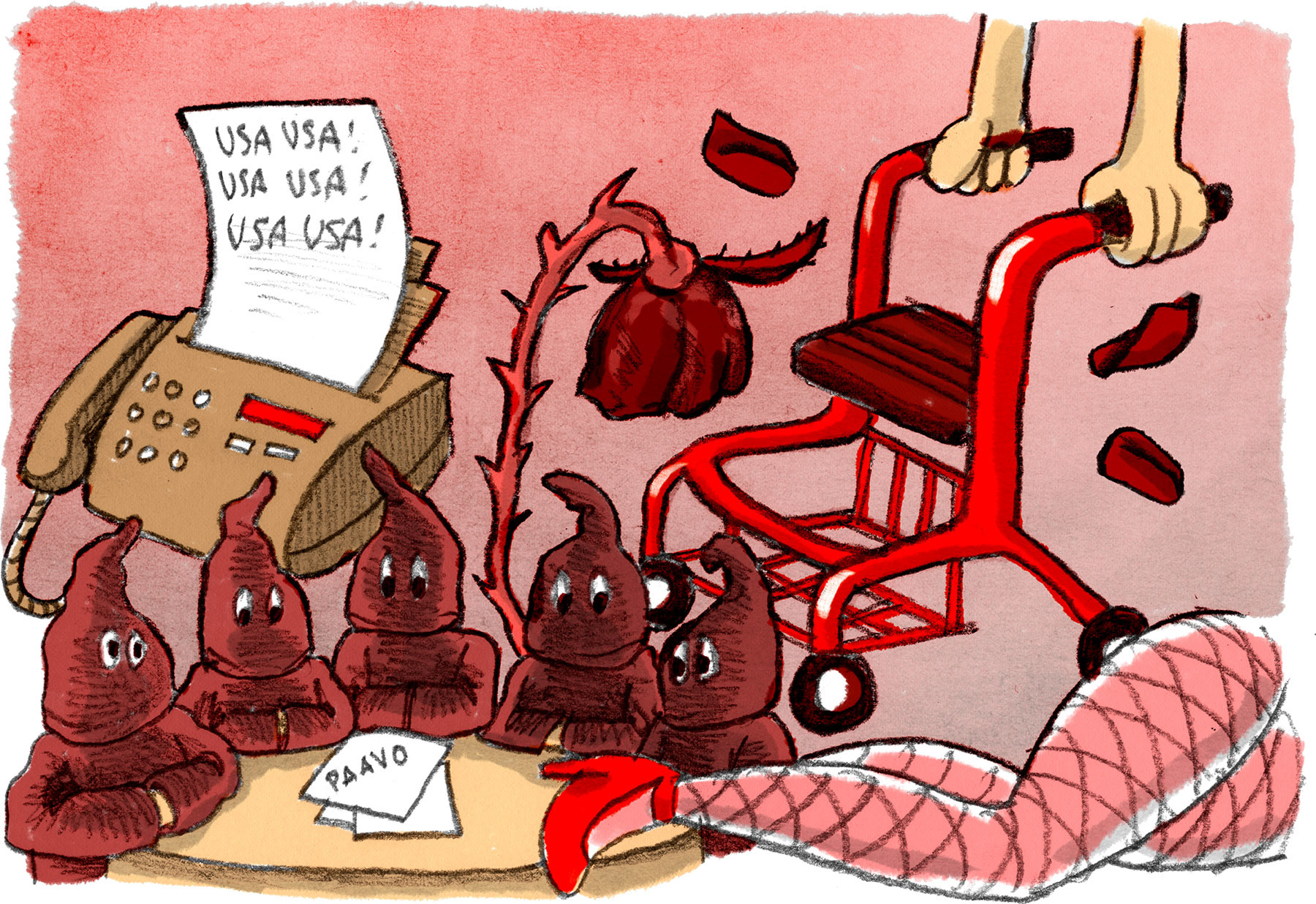 Ylioppilaslehti
The story was about merging three different universities into one.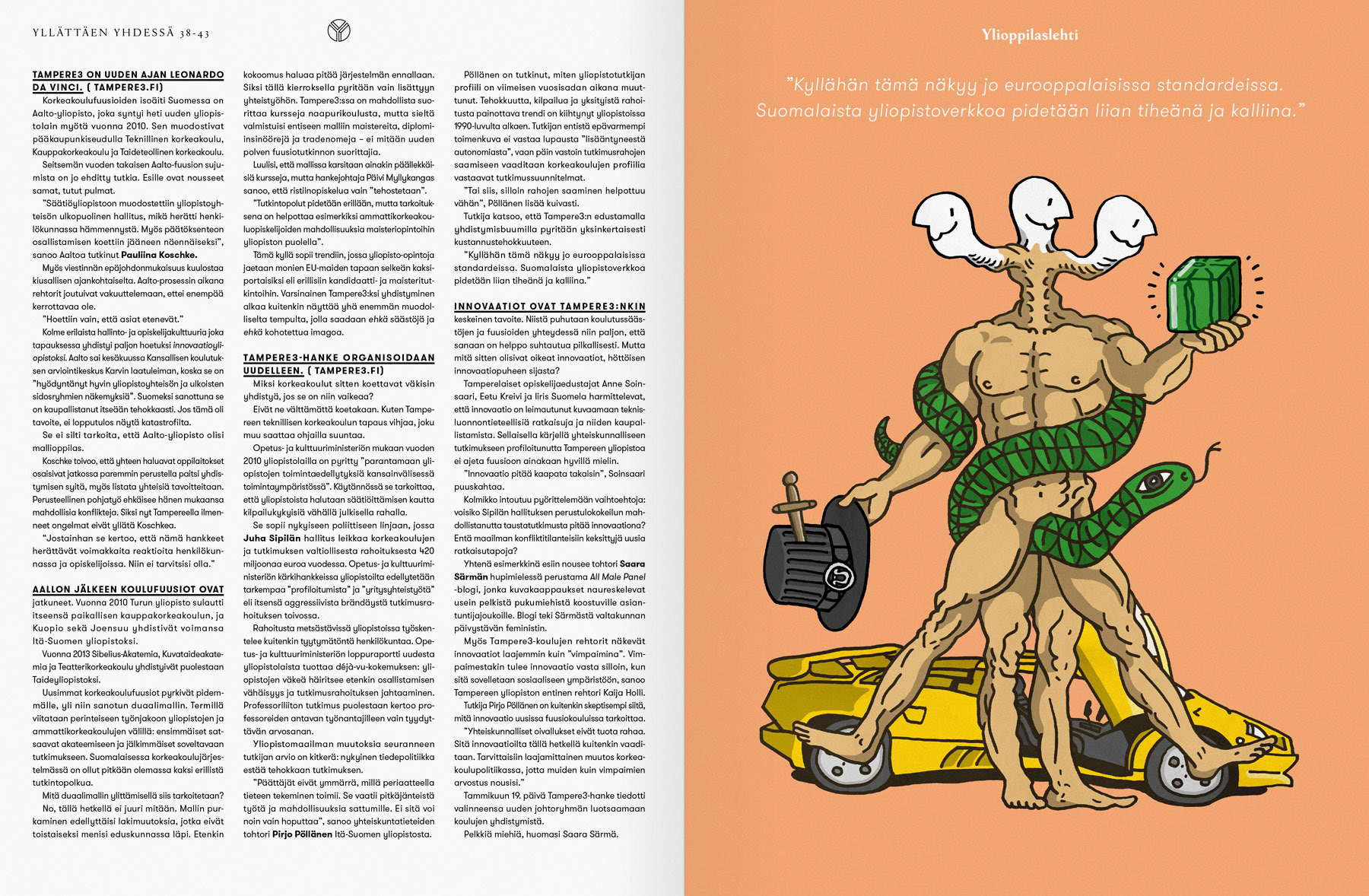 Improbatur
Various illustrations published in Improbatur magazine.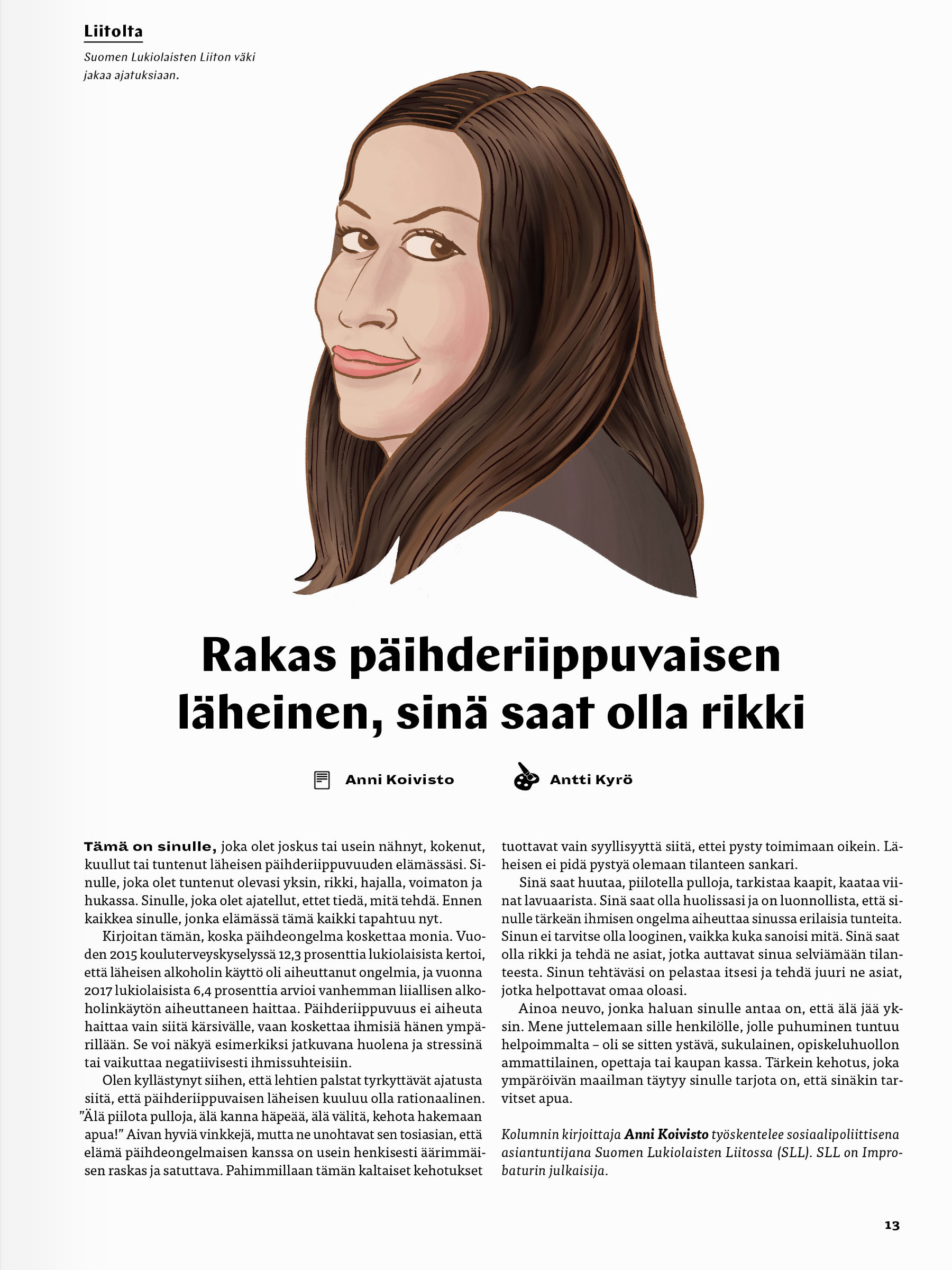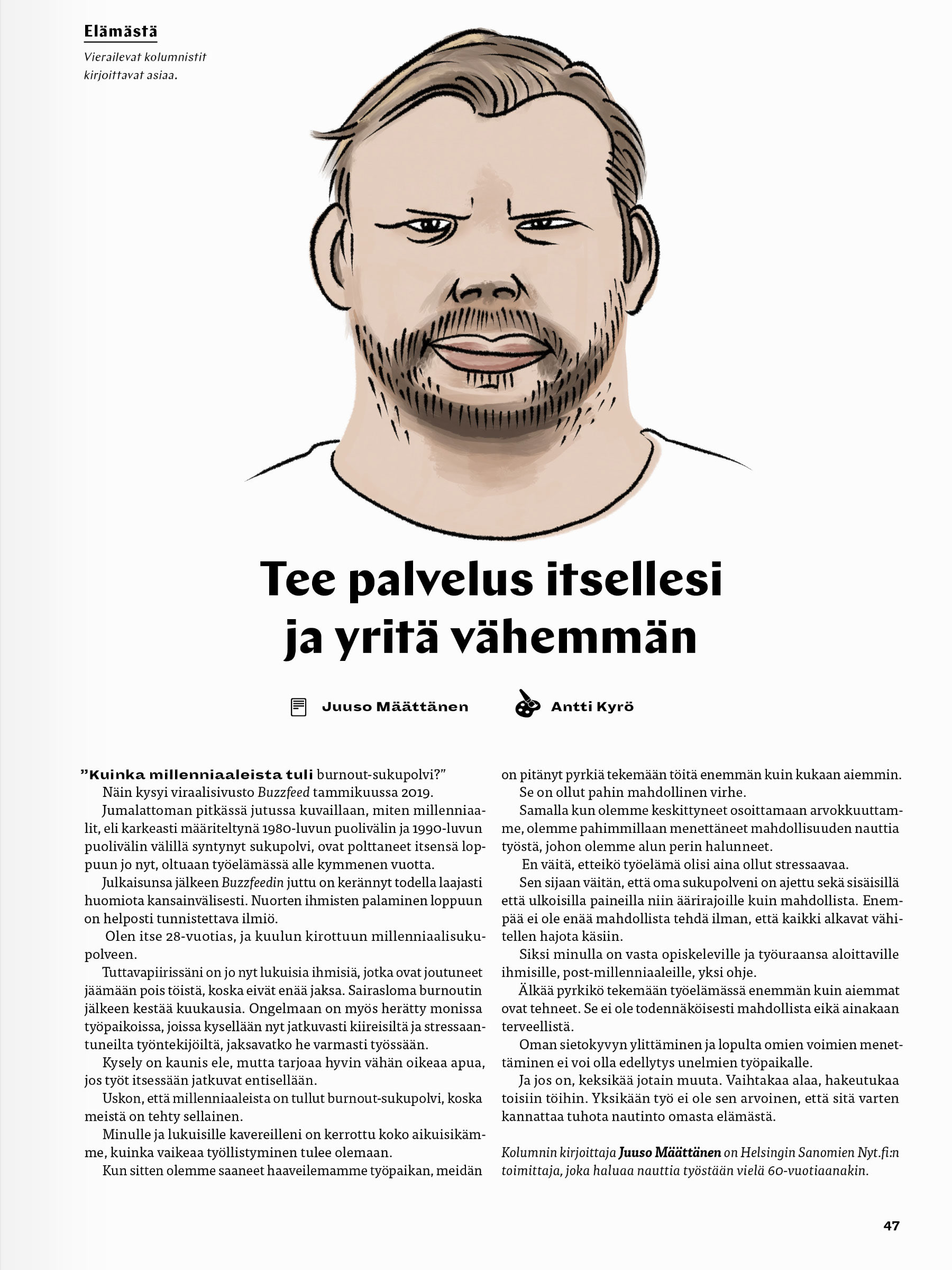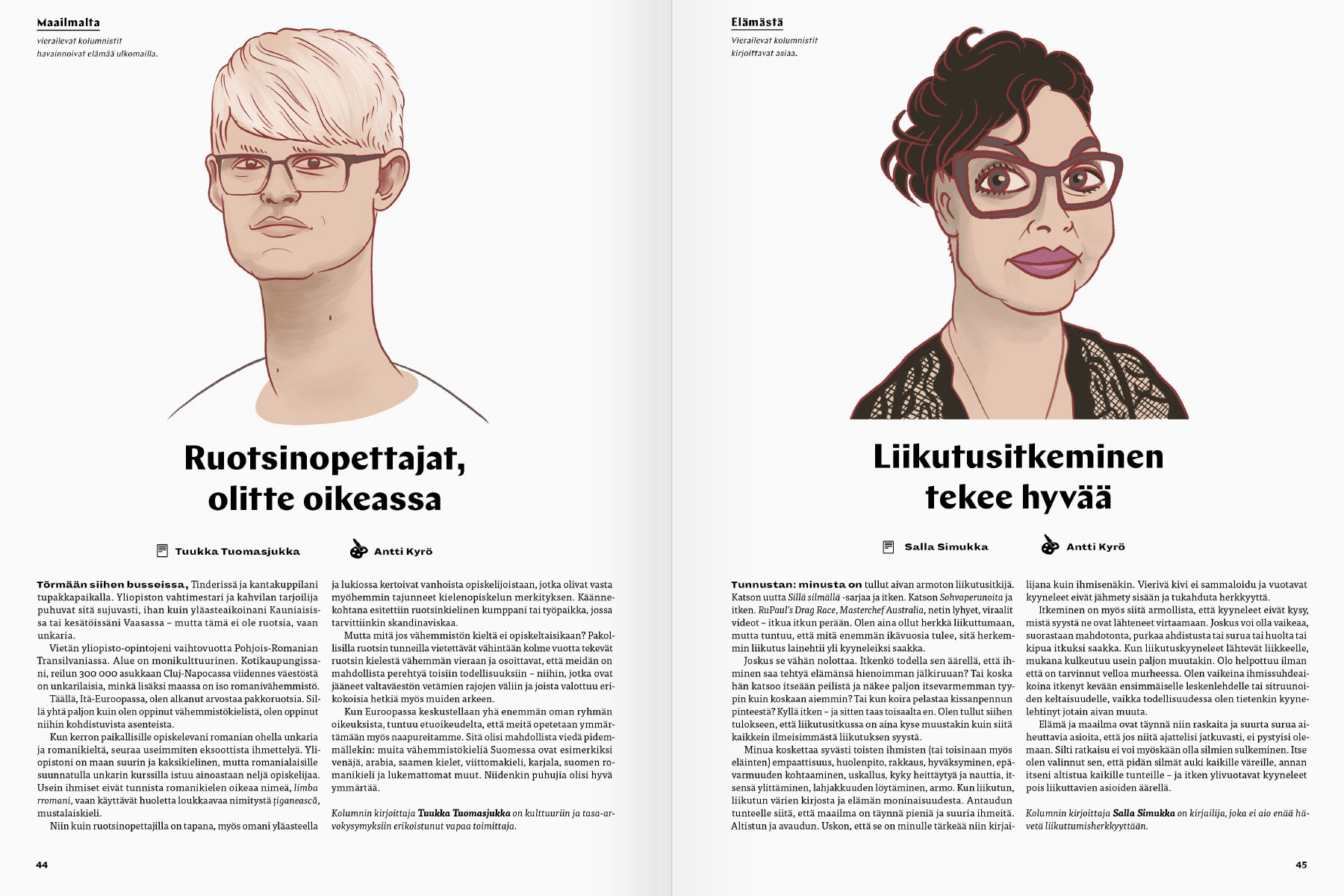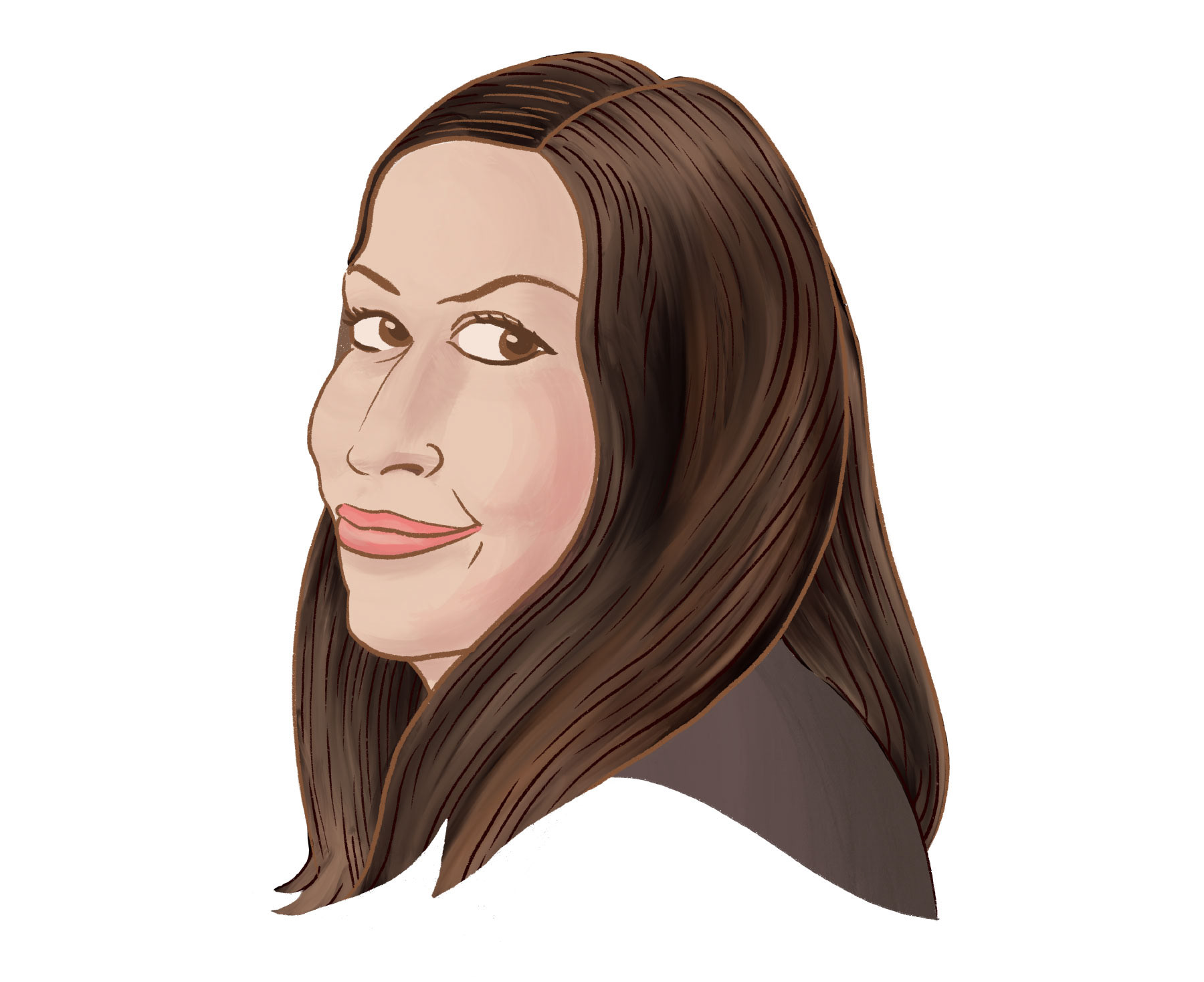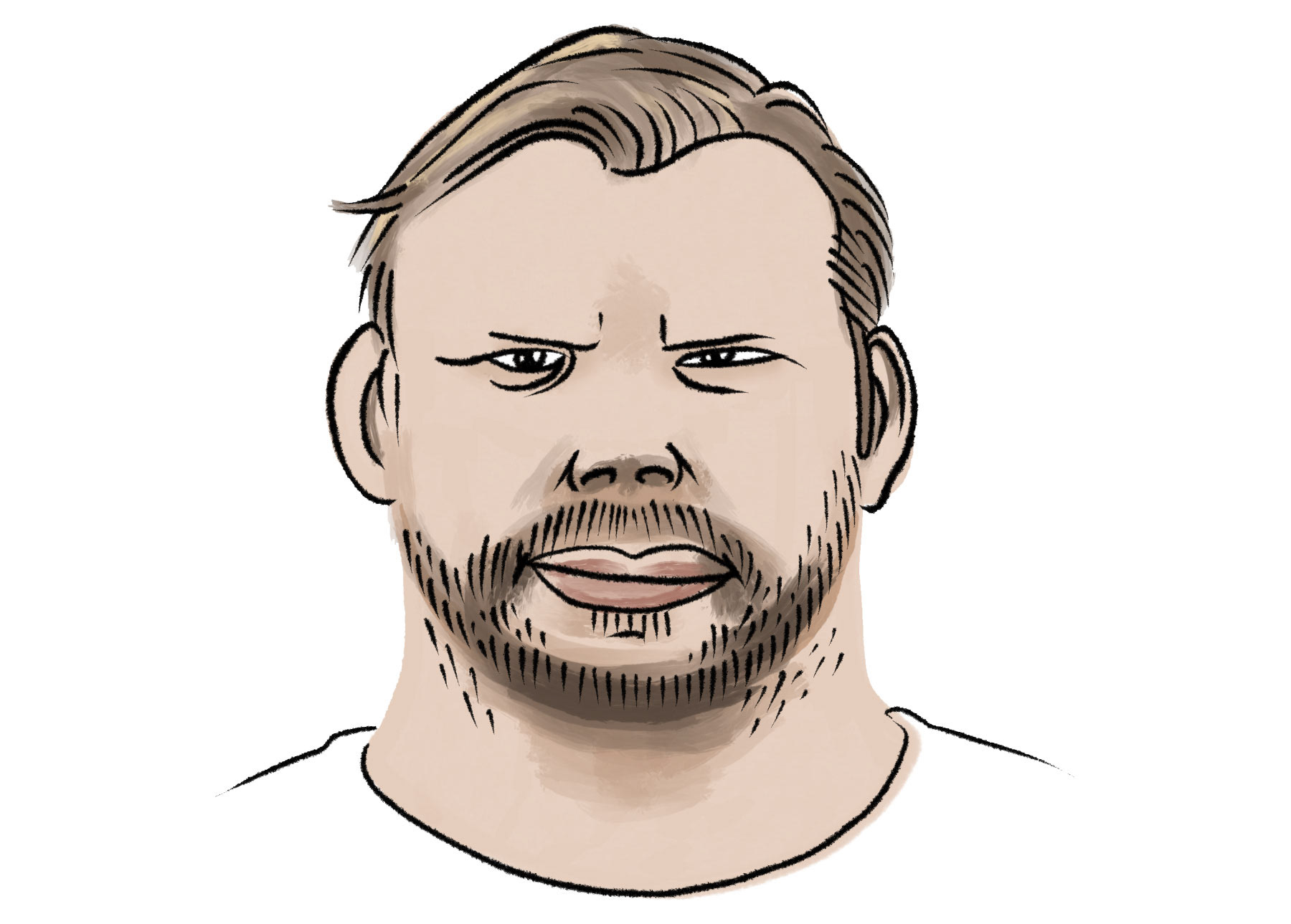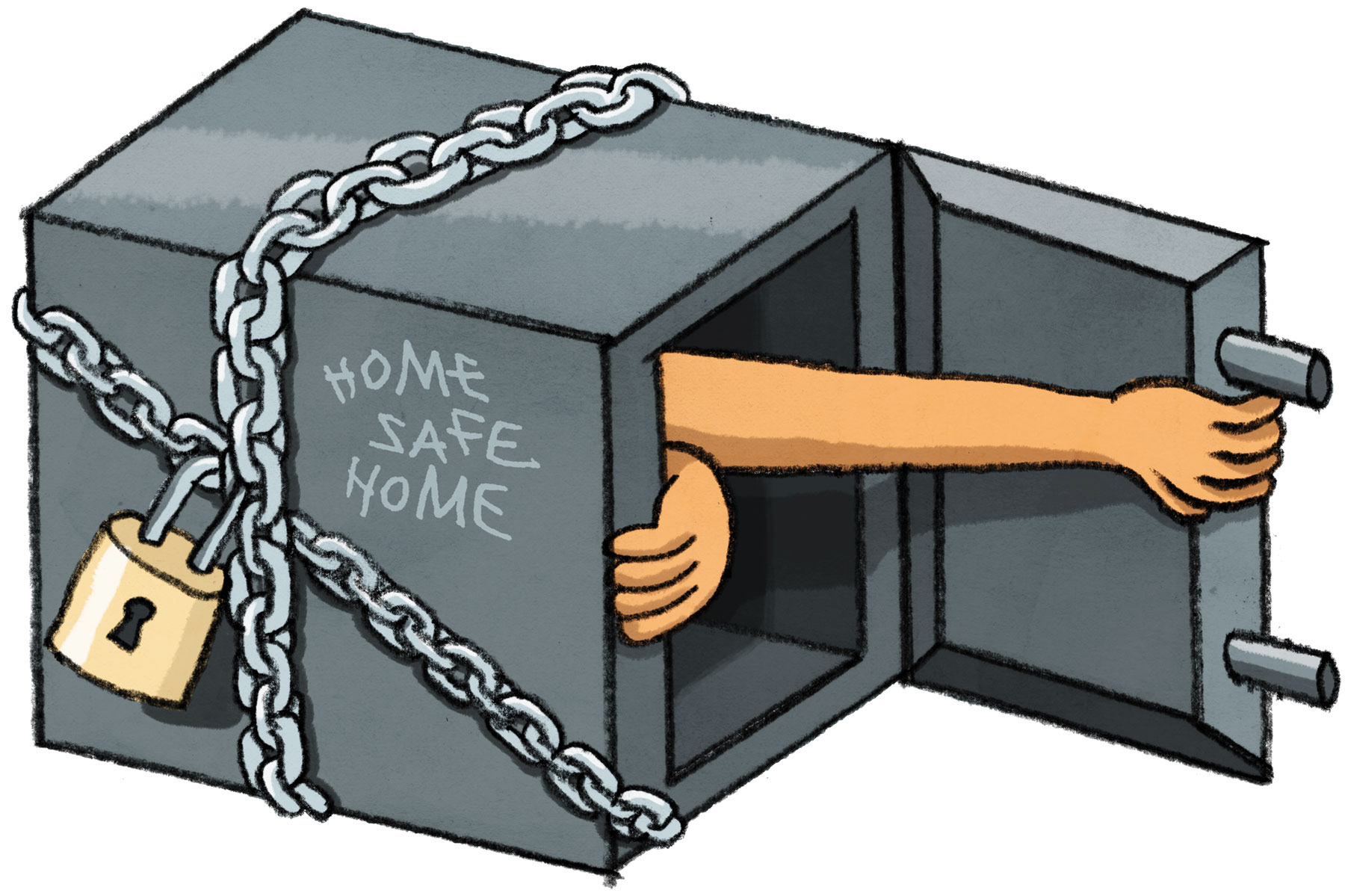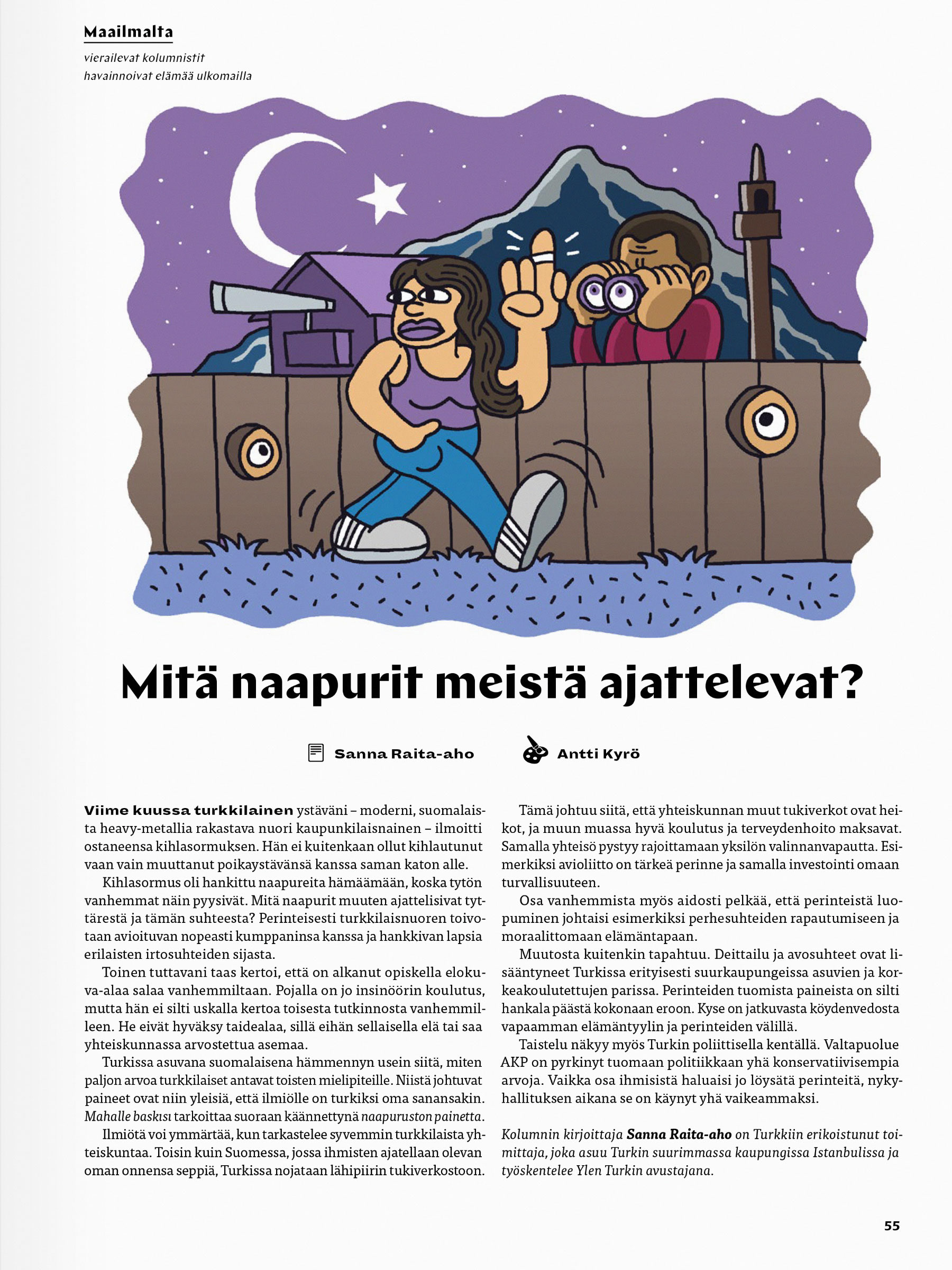 Aalto Books
Illustrations for a book called 
Tulevan tuntumassa
 (Aalto Books 2014). The book is a collection of essays about pedagogy in art universities.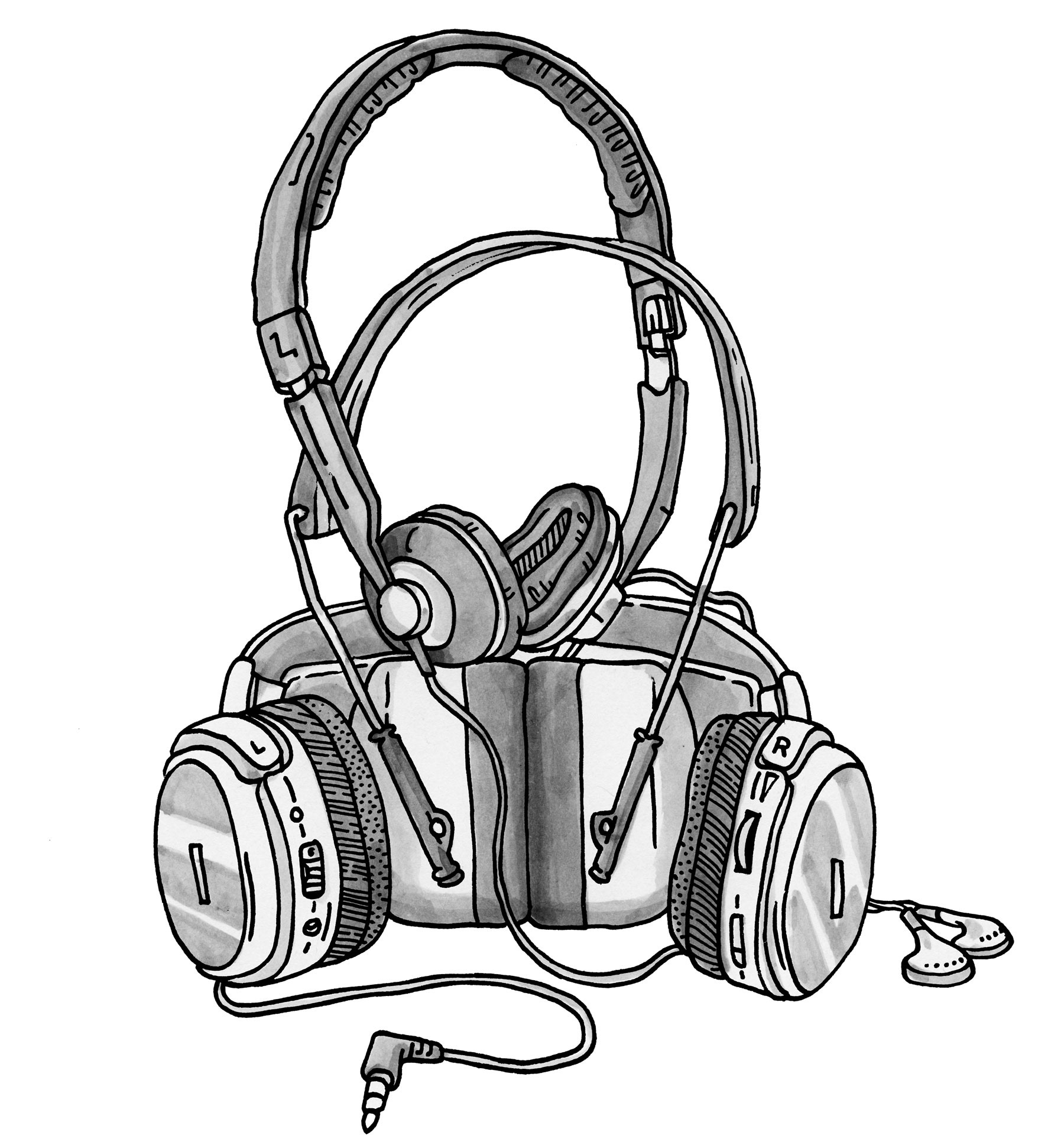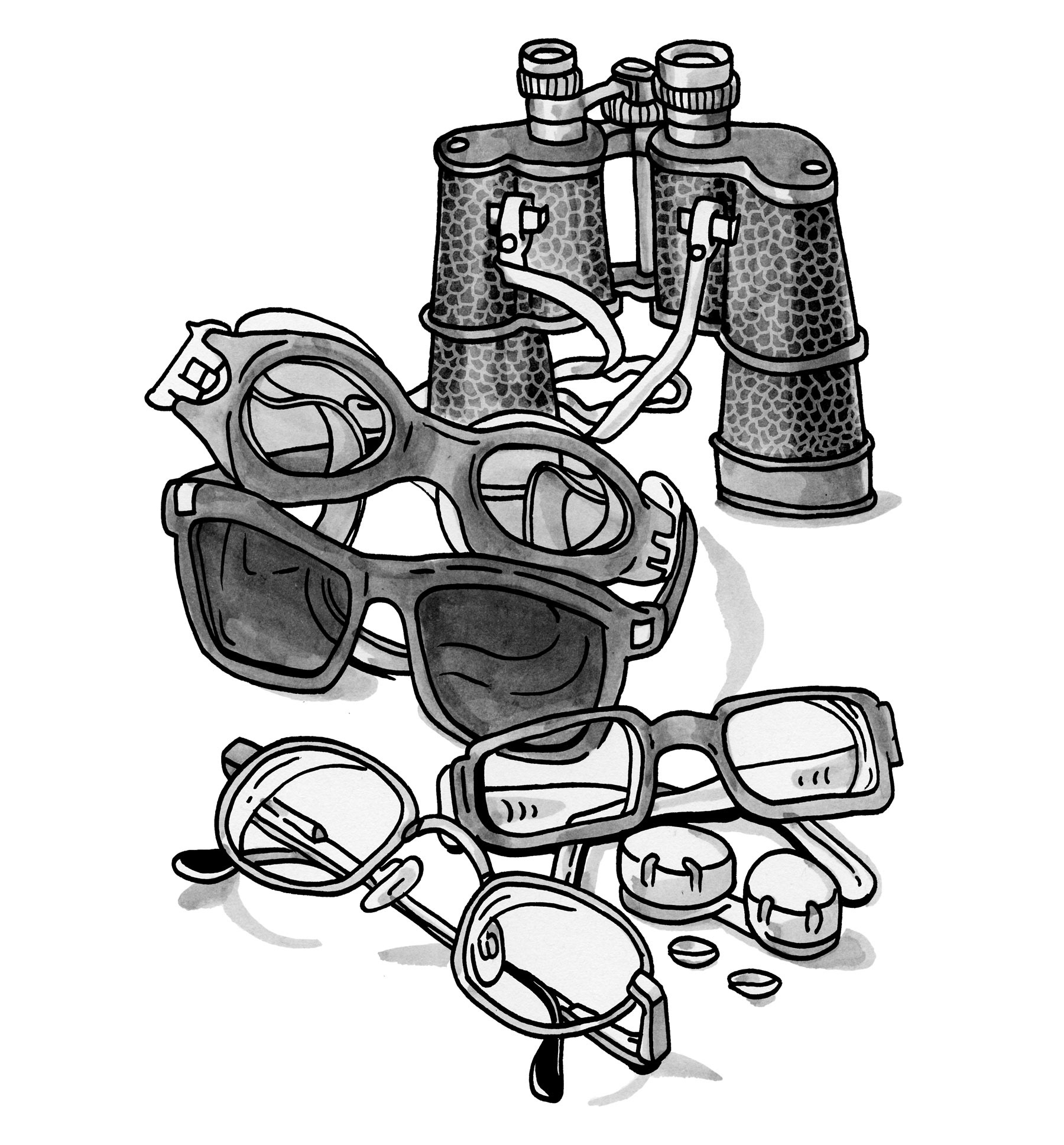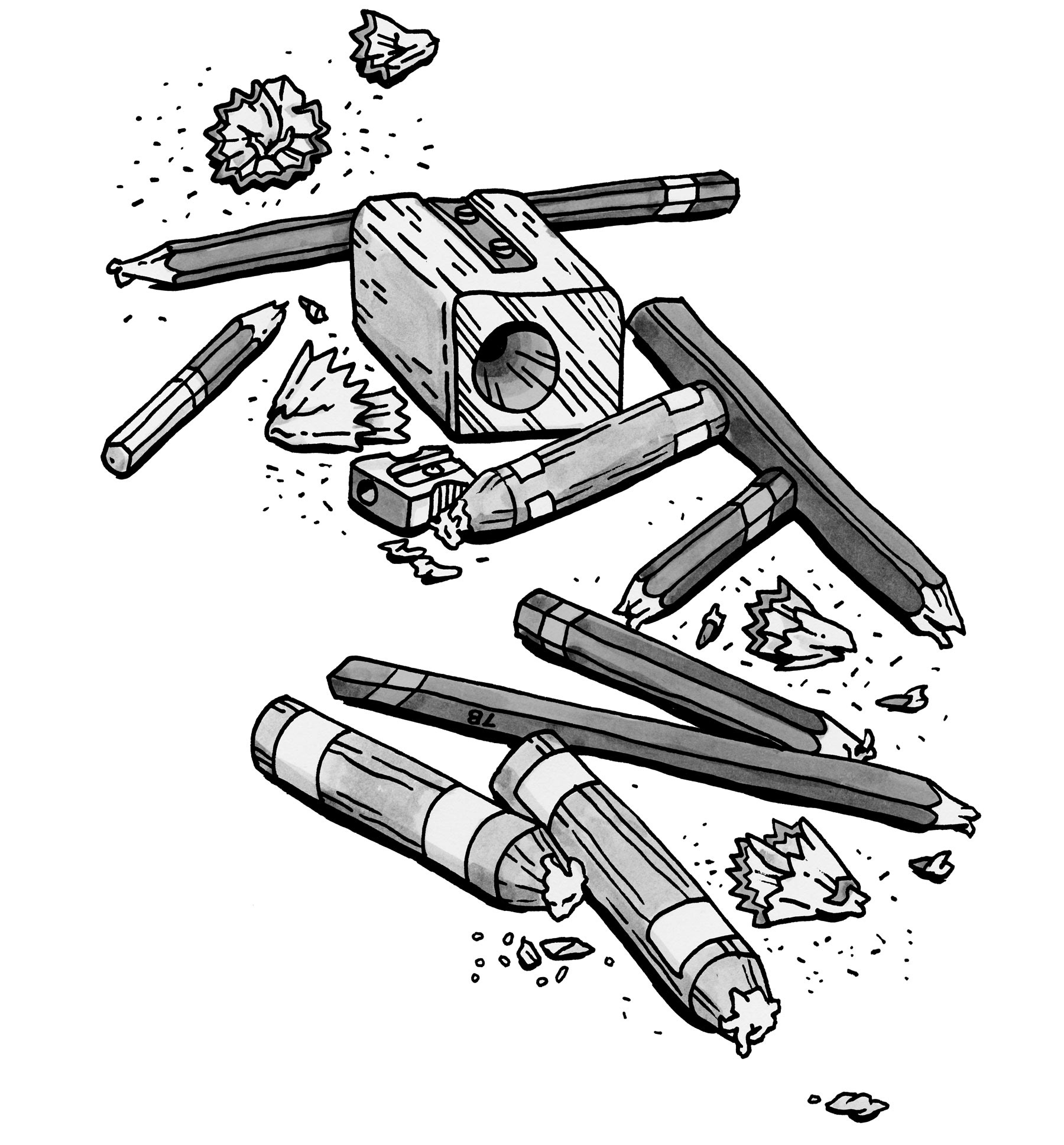 Talouselämä
Published in Talouselämä magazine. The article was about the importance of military leadership education in working life.